Filter by Category
History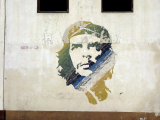 The Cuban Revolution
with Diane Parker

Jan 23, 2023 at 11 am

, runs for 3 weeks
Online Class 
This is a three-session lecture on the Cuban Revolution that began in July of 1953. This wasn't the first revolution in Cuba. The presenter will discuss how and why it succeeded, as well as the Cuban and U.S. personalities involved.
January 23 & 30 and February 6, 2023
11 am-12:30 pm
Diane Parker is retired from teaching. Her last 20 years were teaching Spanish. When writing an assignment for a class toward a BA in Spanish, she became intrigued with Cuba. After doing her research she is still intrigued by that country.
Will run
More Hidden Figures: Women in Science
with Eileen Kreutz

Jan 26, 2023 at 10 am

, runs for 3 weeks
In-Person Class with Online Option
Education Ctr, room 103
10 a.m.
Remember Hidden Figures, the very popular film about female math whizzes who helped get us into space?  This class follows a similar theme: that of more-or-less forgotten women who played critical roles in discovery across a number of scientific fields. Through the use of videos and biographical research, we will collectively bring a list of women into clear view and thereby honor their works and discoveries. 
To accomplish this goal, we will employ a study group format, used by many senior colleges around the country, asking participants to search for a bit more information on just one female scientist of their choice (list of choices to be provided).
In the following week, participants will share their research, using videos, biographical information, and storytelling.  The class will bring these hidden figures to life and give them long-deserved recognition for some amazing work.
This class will have 3 sessions:
January 26
February 2 & 9
Eileen Kreutz has been very active in Gold LEAF for many years. She is currently a member of the Board. She is doing this class as requested in a prior course.
Dennis O'Neil has been a member of Gold LEAF since moving here 15 years ago. He likes the organization for its ambiance, camaraderie, and colorful personalities. 
Eileen and Dennis will co-host this class.
Will run